Specialist in Personal, Business and Property Accounting Since 1994
Tax Return Preparation * Tax Advice and Tax Planning
Business Advice for New Businesses and Restructuring * Bookkeeping
Quickbooks Certified * XERO Certified * MYOB Certified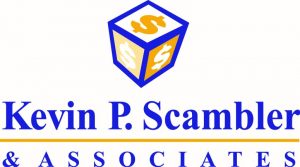 Kevin and his friendly professional team at ATOM Accounting provide us with exemplary taxation and accounting services that are far superior to the disinterested advice we received from other accounting firms in the past. This, together with Kevin's thorough understanding of property investment matters, is why we choose to use ATOM Accounting.
Kevin's prompt, very clear and accurate advice has greatly assisted us to better understand our taxation and investment issues. He also quickly and expertly sorted our complex tax issues with positive results.
It is reassuring to have an accounting team who are highly skilled, personable and who we have confidence in. We strongly recommend ATOM Accounting for all accounting and financial services.
Kay and Peter
We'd like to express our thanks to you and your team for looking after our tax and accounting business for the last 10 years.  When I first visited your office with my multiple boxes after the GFC, I thought I'd never be able to surface from the GFC nightmare.  Your amazing team worked through that tough time with me, unraveling the complicated position I found myself in.  These days our visits are virtual, and way less complicated and it's all thanks to you and your awesome team, so much so, that our children now utilise your services as well.  Tax time and accounting advice is somewhat of a pleasure these days and not scary anymore, knowing that your team are there to assist us makes tax time effortless.  Many thanks Kevin to you and your team !
I have been using ATOM Accounting for approximately 5 years, firstly for our personal income and property investment portfolio and more recently as our company accountant. I cannot recommend Kevin and his team highly enough, their professionalism and friendly, insightful advice combined with their tax knowledge has proven invaluable in ensuring that both our personal, investment and company tax is not only managed appropriately but also that our returns are maximised whilst mitigating any risks.
We have several companies, an SMSF and a significant property portfolio that the ATOM team have been assisting us with for several years. The ATOM team are our partners in all our businesses, not only assisting us with compliance issues, but also are extremely helpful in planning our future direction and growth. We would recommend them to anyone who is looking for a smart business partner with a real service mentality
I would like to thank Kevin and his team for doing such a fantastic job on our taxes, and giving us great advice on our financial future. Kevin's firm was referred to us by friends who live in Dubai and we live in Perth, even though we are on the other side of Australia, communication has always been efficient. Your expertise and professionalism has given us peace of mind and we wouldn't hesitate to recommend you to others.
Atom is a thoroughly professional and experienced practice that provides realistic solutions for business and personal situations. The team are always willing to do "the extra yards" to find the best solution for you in a friendly environment.
Since coming to see Kevin a few years ago, I have a much clearer picture of my tax position. As a property investor himself, Kevin has been able to deal with somewhat complex investment taxation issues, and in fact took time to amend several past year's returns which netted an additional refund from the ATO – claims that my previous agents had missed. My affairs are now structured in a far more practical manner.
Contact Us
Phone: 07 5452 7205
Address: Suite 7, 'Perlan House' 50 Aerodrome Road
Maroochydore QLD 4558
Postal Address: PO Box 609 Cotton Tree QLD 4558
Email: info@atomaat.com.au